Juniper Networks vSRX Virtual Firewall

Security professionals to deploy and scale firewall protection in highly dynamic environments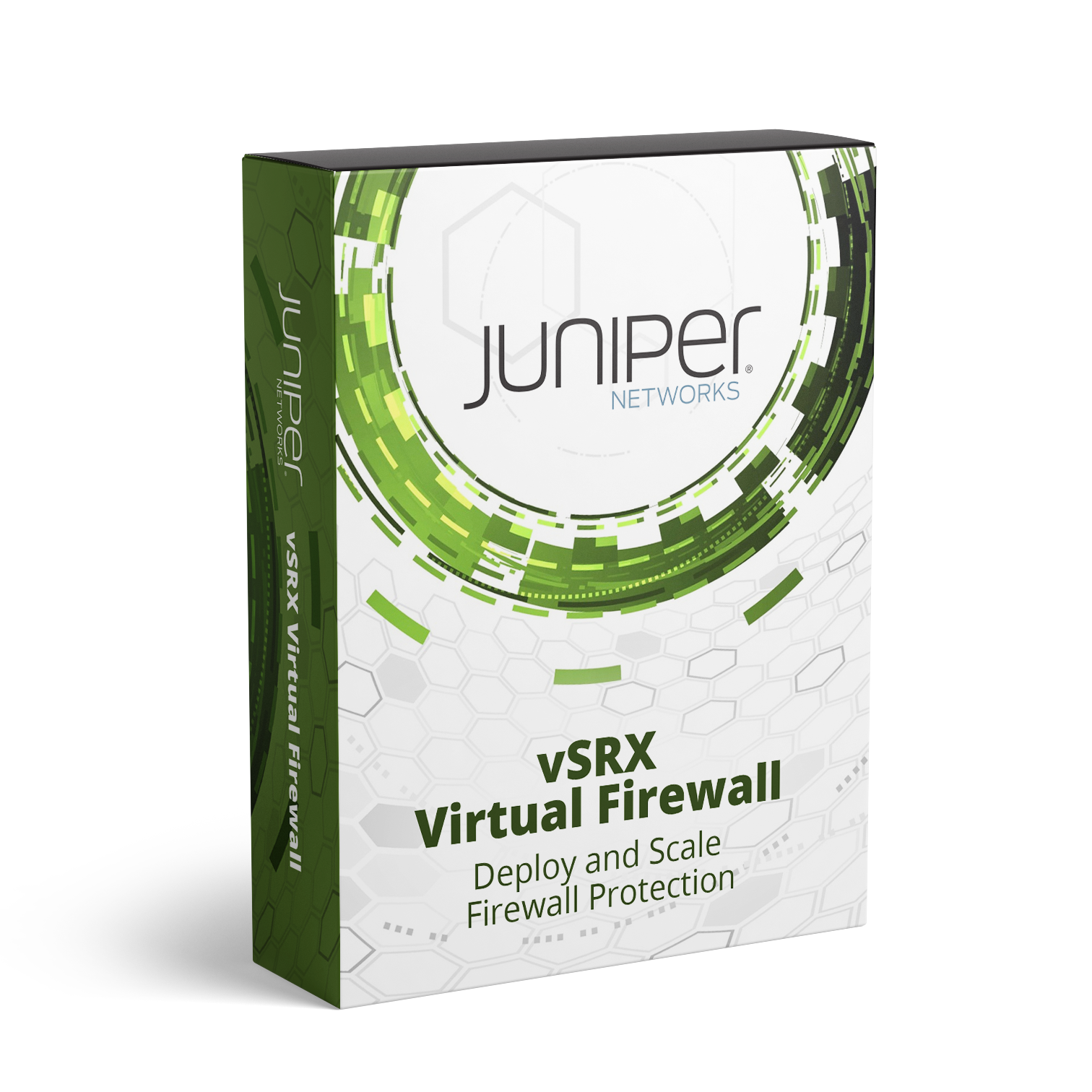 More pricing below, click here!
Overview:
Data centers increasingly rely on server virtualization to deliver services faster and more efficiently than ever before. The virtualized data center, however, introduces new challenges that require additional security considerations beyond those needed to secure physical assets.
Virtual machines (VM) can be highly dynamic and elastic in a virtualized data center, with frequent additions, moves, and changes. These frequent changes complicate the ability to attach security policies to a VM instantiation and track security policies with VM movement to ensure continued regulatory compliance. In short, the dynamic and flexible nature of virtualization can easily lead to a loss of visibility and control.
Network and security professionals must perform a delicate balancing act, delivering the benefits of virtualization and cloud technologies without undermining the organization's security. This challenge can only be met by a security solution that can keep pace with evolving threats while matching the agility and scalability of virtualized and cloud environments—without sacrificing reliability, visibility, and control.
Juniper addresses these challenges head-on by extending the capabilities of the award winning Juniper Networks® SRX Series Services Gateways to the virtual world with the vSRX Virtual Firewall. Juniper makes security easy by securing the cloud at every level: between applications, between instances, and across environments.
Powered by Juniper Networks Junos® operating system, the vSRX delivers a complete and integrated virtual security solution, including L4-L7 advanced security services, robust networking, and automated life cycle management capabilities for service providers and enterprises alike.
The vSRX's automated provisioning capabilities allow network and security administrators to quickly and efficiently provision and scale firewall protection to meet the dynamic needs of virtualized and cloud environments. By combining the vSRX with the power of Junos Space® Security Director, administrators can significantly improve policy configuration, management, and visibility into both physical and virtual assets from a standard, centralized platform.
For service providers and organizations deploying service-oriented applications in software, the vSRX's portfolio of virtualized network and security services supports a variety of Network Functions Virtualization (NFV) use cases. The vSRX also supports Juniper Networks Contrail, OpenContrail, and other third-party solutions, and can be integrated with other next-generation cloud orchestration tools such as OpenStack, either directly or through rich APIs.
Product Overview
The vSRX Virtual Firewall delivers a complete virtual firewall solution, including advanced security, robust networking, and automated virtual machine life cycle management capabilities for service providers and enterprises. vSRX empowers security professionals to deploy and scale firewall protection in highly dynamic environments.
Pricing Notes:
Pricing and product availability subject to change without notice.