Juniper Networks Products & Solutions

Online Protection and Security Solutions
Security

High-performance security with advanced, integrated threat intelligence, delivered on the industry's most scalable and resilient platform. SRX Series gateways set new benchmarks with 100GbE interfaces and feature Express Path technology, which enables up to 2 Tbps performance for the data center.

Market-leading security information and event management (SIEM) system that consolidates large volumes of event data from thousands of devices, endpoints, and applications in near real time.
Network Routers

MEF CE 2.0-compliant hardened routers address use cases of business Ethernet services, residential aggregation, small cell, mobile backhaul, and industrial field area networks.

These platforms give time-division multiplexing (TDM) and serial and analog circuit-based applications reliable and efficient access to next-generation IP networks with all of their cost, redundancy, and efficiency advantages.

A portfolio of SDN-ready routing platforms that provide the industry-leading system capacity, density, and performance that enterprises, service providers, and cloud operators need to thrive in our always-on, hyper-connected digital world.
Ethernet Switches

High-Performance carrier-class Ethernet Switches

Compact, high-performance access switches for micro-branch and converged network access deployments

High-Performance carrier-class Ethernet Switches

Serving high-volume data, voice, and video enterprise environments

High-Performance carrier-class Ethernet Switches

A single platform offering the flexibility required for today's enterprise

Compact, high-performance platform for high-density deployments

High-performance enterprise campus and data center switch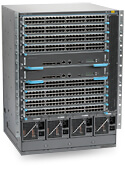 High-Performance carrier-class ethernet switches

48-port Open Networking Switch

High-Density, Highly Scalable, Future-Proofed Spine Switches Optimized for the Cloud
Other Products

Junos Space Network Management Platform delivers unified control of Juniper routing, switching and security devices.

Secure and automated software-driven CPE device provides custom service delivery on-premises and service chain multiple virtualized network functions.
Services
Juniper Care increases your operational effectiveness and lowers operational costs by utilizing Juniper Networks® Junos® Space Service Now to reduce the time for problem identification and diagnostics.