Juniper Networks Care Core Plus

All Juniper Care Core Plus Support products can be found on their own individual product pages or purchase them below, more options can be found on individual product pages. Can't find the part you are looking for? Contact us today!
Overview:
Juniper Care Services provide rapid response from Juniper Networks' technical service engineers and hardware replacement options that let you choose the right timing and resources for your network needs. Juniper Care increases your operational effectiveness and lowers operational costs by utilizing Juniper Networks® Junos® Space Service Now to reduce the time for problem identification and diagnostics. This allows your staff to concentrate on running the business, not fixing equipment.
Product Description
Receive best-in-class traditional 24x7 support. Take advantage of award-winning online support that is rated one of the ten best Web support sites for an industry unprecedented six consecutive years, according to the Association of Support Professionals (ASP). No other networking company has won more than three consecutive ASP awards.
Is maximized network availability a priority for your organization?
Is your internal IT staff stretched too thin?
Do you need to reduce network-based risk while increasing the value of your network investment?
Would you like to reduce your current support costs?
If you answered "yes" to any or all of these questions, you will benefit from Juniper Care Services. Experts in achieving network availability levels, our engineers and technicians can help your organization meet the most aggressive network demands through operational support that ensures maximum uptime, utility, and value.
Service Description
Juniper Care combines traditional 24x7 remote technical support, hardware replacement services, online support and service automation. More than a simple break-fix service, Juniper Care helps you meet network demands with technical and operational support designed to keep your network running reliably, while at the same time protecting your high-performance networking investment.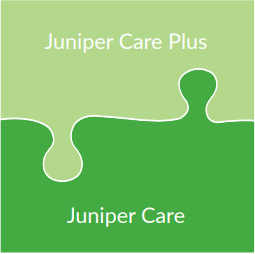 Figure 1: Juniper Networks Technical Services Overview
Scale your operational team to new heights and leverage multilayered security features through Service Now management capabilities.
Increase your operational effectiveness and lower operational expenses by using Service Now to reduce the time needed for problem identification, troubleshooting, and communication with Juniper Networks technical support.
Dramatically simplify operational processes through self diagnosis and automated incident reporting to significantly reduce mean time to resolution (MTTR), allowing staff to concentrate on higher priority tasks that drive the business.
Increase operational efficiency by automating detailed inventory management.
Improve operational stability with early identification of incidents that are reported in real time, allowing for preemptive diagnosis and repair, and increasing the availability of your network.
Juniper Care Plus delivers proactive and personalized services, evolves with your business initiatives and provides the highest network availability
Juniper Care improves staff productivity and decreases operational costs through award winning 24x7 support and automation
Pricing Notes:
Pricing and product availability subject to change without notice.
Juniper Products
Care Core Plus Support for ACX SeriesBack to Top
Back to top
Juniper Care Core Plus Support for ACX500
#SVC-CP-ACX500
List Price:
$374.00
Our Price: $317.90
Juniper Care Core Plus Support for ACX1000
#SVC-CP-ACX1000
List Price:
$416.00
Our Price: $353.60
Juniper Care Core Plus Support for ACX1100
#SVC-CP-ACX1100
List Price:
$345.00
Our Price: $293.25
Juniper Care Core Plus Support for ACX2100
#SVC-CP-ACX2100
List Price:
$650.00
Our Price: $552.50
Juniper Care Core Plus Support for ACX2200
#SVC-CP-ACX2200
List Price:
$510.00
Our Price: $433.50
Juniper Care Core Plus Support for ACX4000
#SVC-CP-ACX4000
List Price:
$750.00
Our Price: $637.50
Juniper Care Core Plus Support for ACX4000-2-6GE
#SVC-CP-ACX4K-6GE
List Price:
$880.00
Our Price: $748.00
Juniper Care Core Plus Support for ACX5048
#SVC-CP-ACX5048
List Price:
$1,635.00
Our Price: $1,389.75
Juniper Care Core Plus Support for ACX5096
#SVC-CP-ACX5096
List Price:
$2,802.00
Our Price: $2,381.70
Juniper Care Core Plus Support for ACX5448
#SVC-CP-ACX5448
List Price:
$2,900.00
Our Price: $2,465.00
Care Core Plus Support for EX SeriesBack to Top
Back to top
Juniper Care CorePlus Support for EX2300-24P
#SVC-CP-EX23-24P
List Price:
$78.00
Our Price: $66.30
Juniper Care CorePlus Support for EX2300-24P-VC
#SVC-CP-EX23-24PV
List Price:
$124.00
Our Price: $105.40
Juniper Care CorePlus Support for EX2300-24T
#SVC-CP-EX23-24T
List Price:
$51.00
Our Price: $43.35
Juniper Care CorePlus Support for EX2300-24T-DC
#SVC-CP-EX23-24TD
List Price:
$83.00
Our Price: $70.55
Juniper Care CorePlus Support for EX2300-24T-VC
#SVC-CP-EX23-24TV
List Price:
$94.00
Our Price: $79.90
Juniper Care CorePlus Support for EX2300-48P
#SVC-CP-EX23-48P
List Price:
$134.00
Our Price: $113.90
Juniper Care CorePlus Support for EX2300-48P-VC
#SVC-CP-EX23-48PV
List Price:
$183.00
Our Price: $155.55
Juniper Care CorePlus Support for EX2300-48T
#SVC-CP-EX23-48T
List Price:
$86.00
Our Price: $73.10
Juniper Care CorePlus Support for EX2300-48T-VC
#SVC-CP-EX23-48TV
List Price:
$133.00
Our Price: $113.05
Juniper Care CorePlus Support for EX2300-C-C12P
#SVC-CP-EX23-C12P
List Price:
$62.00
Our Price: $52.70
Juniper Care CorePlus Support for EX2300-C-C12P-VC
#SVC-CP-EX23C12PV
List Price:
$98.00
Our Price: $83.30
Juniper Care CorePlus Support for EX2300-C-C12T
#SVC-CP-EX23-C12T
List Price:
$43.00
Our Price: $36.55
Juniper Care CorePlus Support for EX2300-C-C12T-VC
#SVC-CP-EX23C12TV
List Price:
$85.00
Our Price: $72.25
Juniper Care CorePlus Support for EX3400-24P
#SVC-CP-EX3424P
List Price:
$122.00
Our Price: $103.70
Juniper Care CorePlus Support for EX3400-24T
#SVC-CP-EX3424T
List Price:
$99.00
Our Price: $84.15
Juniper Care CorePlus Support for EX3400-24T-DC
#SVC-CP-EX34-24TD
List Price:
$125.00
Our Price: $106.25
Juniper Care CorePlus Support for EX3400-48P
#SVC-CP-EX34-48P
List Price:
$243.00
Our Price: $206.55
Juniper Care CorePlus Support for EX3400-48T
#SVC-CP-EX34-48T
List Price:
$177.00
Our Price: $150.45
Juniper Care CorePlus Support for EX3400-48T-AFI
#SVC-CP-EX34-48TA
List Price:
$177.00
Our Price: $150.45
Juniper Care Core Plus Support for EX4300-24P
#SVC-CP-EX4300P24
List Price:
$165.00
Our Price: $140.25
Juniper Care Core Plus Support for EX4300-24T
#SVC-CP-EX4300T24
List Price:
$140.00
Our Price: $119.00
Juniper Care Core Plus Support for EX4300-48P
#SVC-CP-EX4300P48
List Price:
$289.00
Our Price: $245.65
Juniper Care Core Plus Support for EX4300-48T
#SVC-CP-EX4300T48
List Price:
$249.00
Our Price: $211.65
Juniper Care CorePlus Support for EX4600-40F
#SVC-CP-EX460040F
List Price:
$871.00
Our Price: $740.35
Care Core Plus Support for MX SeriesBack to Top
Back to top
Juniper Care Core Plus Support for MX104
#SVC-CP-MX104
List Price:
$3,370.00
Our Price: $2,864.50
Juniper Care Core Plus Support for MX104-40G-AC-BNDL and MX104-40G-DC-BNDL
#SVC-CP-MX104-40B
List Price:
$2,138.00
Our Price: $1,817.30
Juniper Care Core Plus Support for MX104-80G-AC-BNDL and MX104-80G-DC-BNDL
#SVC-CP-MX104-80B
List Price:
$3,203.00
Our Price: $2,722.55
Juniper Care Core Plus Support for MX104-MX5-AC and MX104-MX5-DC
#SVC-CP-MX104-MX5
List Price:
$1,597.00
Our Price: $1,357.45
Care Core Plus Support for NFX SeriesBack to Top
Back to top
Juniper Care Core Plus Support for NFX250-S1
#SVC-CP-NFX250-S1
List Price:
$525.00
Our Price: $446.25
Juniper Care Core Plus Support for NFX250-S2
#SVC-CP-NFX250-S2
List Price:
$811.00
Our Price: $689.35
Care Core Plus Support for QFX SeriesBack to Top
Back to top
Juniper Care Core Plus Support for QFX5100-96S
#SVC-CP-QFX5100S9
List Price:
$1,844.00
Our Price: $1,567.40
Juniper Care Core Plus Support for QFX10000-30C
#SVC-CP-QFX10K30C
List Price:
$4,727.00
Our Price: $4,017.95
Juniper Care Core Plus Support for QFX10000-36Q
#SVC-CP-QFX10K36Q
List Price:
$2,090.00
Our Price: $1,776.50
Juniper Care Core Plus Support for QFX10000-60S-6Q
#SVC-CP-QFX10K60S
List Price:
$1,754.00
Our Price: $1,490.90
Juniper Care Core Plus Support for QFX10002-36Q & QFX10002-36Q-DC
#SVC-CP-QFX02-36Q
List Price:
$6,723.00
Our Price: $5,714.55
Juniper Care Core Plus Support for QFX10002-36Q-T
#SVC-CP-QFX0236QT
List Price:
$7,260.00
Our Price: $6,171.00
Juniper Care Core Plus Support for QFX10002-72Q & QFX10002-72Q-DC
#SVC-CP-QFX02-72Q
List Price:
$12,604.00
Our Price: $10,713.40
Juniper Care Core Plus Support for QFX10002-72Q-T
#SVC-CP-QFX0272QT
List Price:
$13,134.00
Our Price: $11,163.90
Juniper Care Core Plus Support for QFX10008 Chassis (switch fabric cards included)
#SVC-CP-QFX10008
List Price:
$5,988.00
Our Price: $5,089.80
Juniper Care Core Plus Support for QFX10016 Chassis (switch fabric cards included)
#SVC-CP-QFX10016
List Price:
$11,186.00
Our Price: $9,508.10
Care Core Plus Support for SRX SeriesBack to Top
Back to top
Juniper Care CorePlus Support for SRX300
(SOFTWARE SUPPORT IS NOT INCLUDED, must be purchased separately)
#SVC-CP-SRX300HW
List Price:
$37.00
Our Price: $31.45
Juniper Care CorePlus Support for SRX320
(SOFTWARE SUPPORT IS NOT INCLUDED, must be purchased separately)
#SVC-CP-SRX320HW
List Price:
$69.00
Our Price: $58.65
Juniper Care CorePlus Support for SRX320-POE
(SOFTWARE SUPPORT IS NOT INCLUDED, must be purchased separately)
#SVC-CP-SRX320PHW
List Price:
$105.00
Our Price: $89.25
Juniper Care CorePlus Support for SRX340
(SOFTWARE SUPPORT IS NOT INCLUDED, must be purchased separately)
#SVC-CP-SRX340HW
List Price:
$145.00
Our Price: $123.25
Juniper Care CorePlus Support for SRX345
(SOFTWARE SUPPORT IS NOT INCLUDED, must be purchased separately)
#SVC-CP-SRX345HW
List Price:
$180.00
Our Price: $153.00
Juniper Care CorePlus Support for SRX345-TAA
(SOFTWARE SUPPORT IS NOT INCLUDED, must be purchased separately)
#SVC-CP-SRX345THW
List Price:
$229.00
Our Price: $194.65
Juniper Care CorePlus Support for SRX550
#SVC-CP-SRX550
List Price:
$961.00
Our Price: $816.85
Juniper Care CorePlus Support for SRX1500-AC/SRX1500-DC
(SOFTWARE SUPPORT IS NOT INCLUDED, must be purchased separately)
#SVC-CP-SRX1500HW
List Price:
$681.00
Our Price: $578.85
Juniper Care CorePlus Support for SRX4100-AC/SRX4100-DC
(SOFTWARE SUPPORT IS NOT INCLUDED, must be purchased separately)
#SVC-CP-SRX4100HW
List Price:
$1,735.00
Our Price: $1,474.75
Juniper Care CorePlus Support for SRX4200-AC/SRX4200-DC
(SOFTWARE SUPPORT IS NOT INCLUDED, must be purchased separately)
#SVC-CP-SRX4200HW
List Price:
$2,550.00
Our Price: $2,167.50
Juniper Care CorePlus Support for SRX5400BB
(includes the bundled SPC and MPC)
#SVC-CP-SRX5400BB
List Price:
$15,583.00
Our Price: $13,245.55
Juniper Care CorePlus Support for SRX5600BASE and SRX5600E-BASE
(includes PS, SCB, RE)
#SVC-CP-SRX5600
List Price:
$4,003.00
Our Price: $3,402.55